Making a Competitive Offer
Making a competitive offer is one of the most crucial steps involved in purchasing a used sailboat, as it allows you to position yourself ahead of other potential buyers and ensure a seamless buying experience; to achieve this, it is essential to conduct thorough research, explore similar boats, prepare for the offer, and discuss the components of a strong and compelling offer.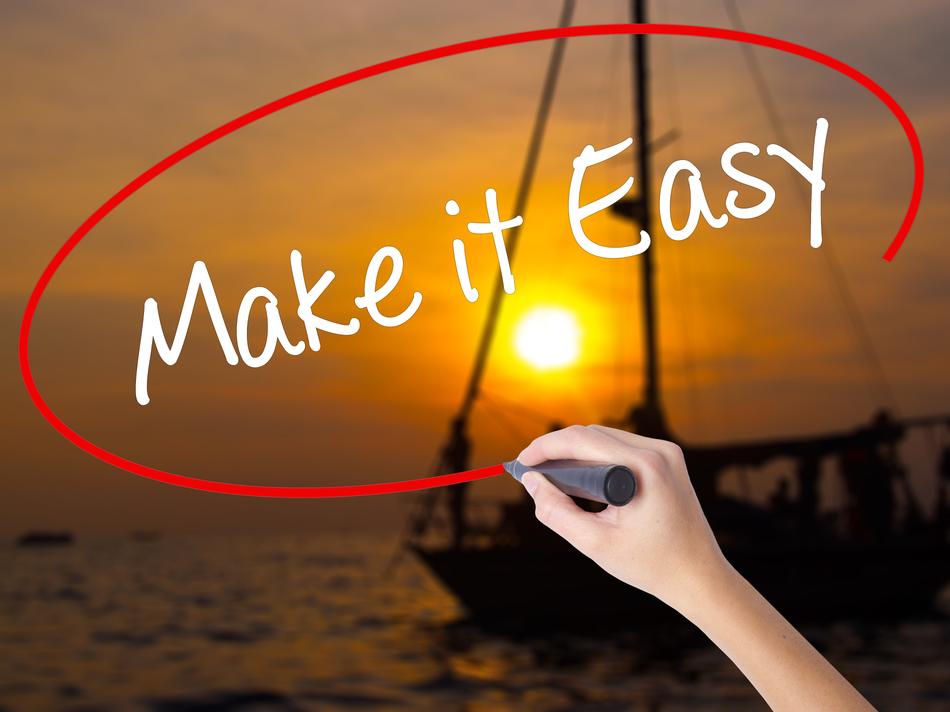 Researching Comparable Boats and Market Conditions
To purchase a used sailboat, it is essential to gather information on similar boats that have recently sold or are currently available on the market. This step will help you understand the appropriate price range and inform your decision-making before making an offer. Below are some aspects to consider researching:
Sold Boat Prices: Investigate the sale prices of comparable boats with similar specifications, options, engine hours, and maintenance history. This will give you an idea of the market value and help you determine a fair offer for purchasing a used sailboat.

Upgrades and Major Services: Analyze the upgrades and major services performed on the boats you compare. This will help you assess the value of the boat you are interested in and factor in any additional costs you may need to incur for maintenance or upgrades.

Market Availability: Assess the current availability of similar boats in your area or within a specific radius. Determine whether there is a high supply (e.g., five boats of the same make and model within a 100-mile radius) or a low supply (e.g., only one available on the east coast). This information can help you gauge the market's competitiveness and inform your negotiation strategy.
Understanding the current market conditions is crucial when making an offer to purchase a used sailboat. Buyers who conduct thorough research and are well-informed are more likely to secure the boat they desire. By gathering information on sold boat prices, upgrades and major services, and market availability, you can make an informed decision and negotiate with confidence.
Getting Ready to Make Your Offer
To demonstrate your financial preparedness and establish your credibility as a serious buyer when purchasing a used boat, a 10% deposit of the purchase price will be collected and held in an escrow account. Having the remaining balance readily available or pre-approved financing in place will signal to the seller that you are committed and financially prepared compared to a buyer who hasn't secured a deposit or is waiting for financing. We prepared for this in Step 2. 
By placing a deposit in an escrow account and having financing in place, you are showing the seller that you are a trustworthy and committed buyer. This will not only help you stand out from other potential buyers but also increase your chances of securing the sailboat you want.
Key Components of an Effective Offer
An attractive offer typically consists of three primary elements:
Offer Amount: This refers to the price you are willing to pay for the boat. Determining the right amount can be challenging, but with the information we have gathered in the previous Steps and the research we have done on comparables and current market conditions, we will be able to back up the reasoning for our offer. Remember, you are making an offer based on the current condition of the boat, NOT the way you want it to be. Your offer should be inline with current market for the model, age, specs, and condition. We will determine if the boat Above Average, Average, or Below Average and offer accordingly. 

Contingencies: While making a sale contingent upon a sea trial and survey is standard, I also recommend requesting that all equipment and accessories onboard the vessel be included in the sale. This will help declutter the boat and give the surveyor an opportunity to view all equipment. It also prevents the seller from taking equipment off the boat post survey.

Timeline: Establishing a clear timeline is crucial for a successful transaction. The timeline should encompass three stages:

The response window for the seller to accept or reject your offer (typically 24 to 48 hours)
The timeframe for conducting a sea trial and survey, as well as formally accepting the vessel (usually two weeks from the seller's acceptance of your offer)
The period for closing the transaction and transferring the boat's ownership (commonly one week from the formal acceptance of the boat)

By following these guidelines and conducting thorough research, we can create a competitive offer that increases your chances of securing your desired boat.

I've seen countless clients benefit from following these steps and securing their dream yacht. A well-prepared and informed buyer has a significant advantage in the negotiation process.
You can download and read a sample Yacht Brokers Association of America (YBAA) Purchase Agreement. 
Negotiating Counter Offers in Sailboat Purchase
Once we have submitted an offer to purchase a used sailboat, the negotiation process begins. In some cases, the seller may respond with a counteroffer that includes different terms, such as a higher sale price, different contingencies, or a different timeline. Alternatively, there may be multiple offers on the sailboat from more than one buyer. Here are some steps we may take when dealing with counteroffers and multiple offers:
Review the Counteroffer: Carefully review the seller's counteroffer and consider how it aligns with your priorities and financial situation. You may need to adjust your initial offer or accept some of the seller's terms to reach a mutually agreeable agreement.

Respond Promptly: Once we have reviewed the counteroffer, we will need to respond promptly to the seller to keep the negotiation process moving forward.

Be Prepared for Multiple Offers: If there are multiple offers on the boat, be prepared to act quickly and make a strong offer. You may need to increase your offer or adjust the terms to make it more competitive. We may decide to include an escalation clause. 

Keep the Lines of Communication Open: Throughout the negotiation process, keep the lines of communication open with the seller or their representative. This can help build trust and facilitate a smooth transaction.
Once you and the seller have come to an agreement on the terms of the sale, it's time to move forward with clearing the contingencies outlined in the purchase and sale agreement. This is the exciting part, where things start to get real!
Typically, the primary contingencies are the survey and test run. The test run provides you with an opportunity to test the boat's performance on the water and test the engine, sails, autopilot, and general performance. The survey is performed the same day as the test run and is a comprehensive inspection of the boat's systems and structure to identify any potential issues or repairs needed.
It's essential to clear these contingencies within the timeline established in the purchase and sale agreement. Typically, the seller will agree to hold the boat for a set period, such as two weeks, to allow you to complete the test run and survey.